Traditional clocks? Today you can probably only see them in vintage cars. In the latest models, screens are a permanent feature of the dashboards (alternatively, some dashboards are simply screens). They present not only basic parameters, such as speed, but also messages about the status of the vehicle.
Displays used in vehicles
Cars, while not necessarily associated with extreme conditions, are places where they actually occur. Vehicle-mounted electronics are on display, among other things. to extremes of both low and high temperatures (frost and heat), as well as sudden temperature spikes (e.g., by opening the door to a heated/cooled car in freezing/hot weather). Other factors, such as interference, vibration and oscillation, for example, also come into play.
Cars, for example, use OLED displays, which provide excellent readability of content both during the day and at night, in addition from almost any plane. Their wide temperature ranges (specified between -40 and 80°C) make their trouble-free operation possible in extremely low and high temperatures.
Most often, however, automotive applications use LCD-TFT displays with appropriately selected parameters – to ensure optimal readability of the content, they must be characterized by, among other things. increased brightness (approx. 750 cd/m2). It will be necessary – due to its location "in the middle" – to have full viewing angles that will allow seamless use not only for the driver, but also for passengers. In addition, it should be a model with the widest possible operating temperature range (at least -20~70°C), ensuring trouble-free operation in extremely low and high temperatures. This type of application usually requires a touch function, so it will be necessary to select a suitable touch sensor, as well as protective/decorative glass.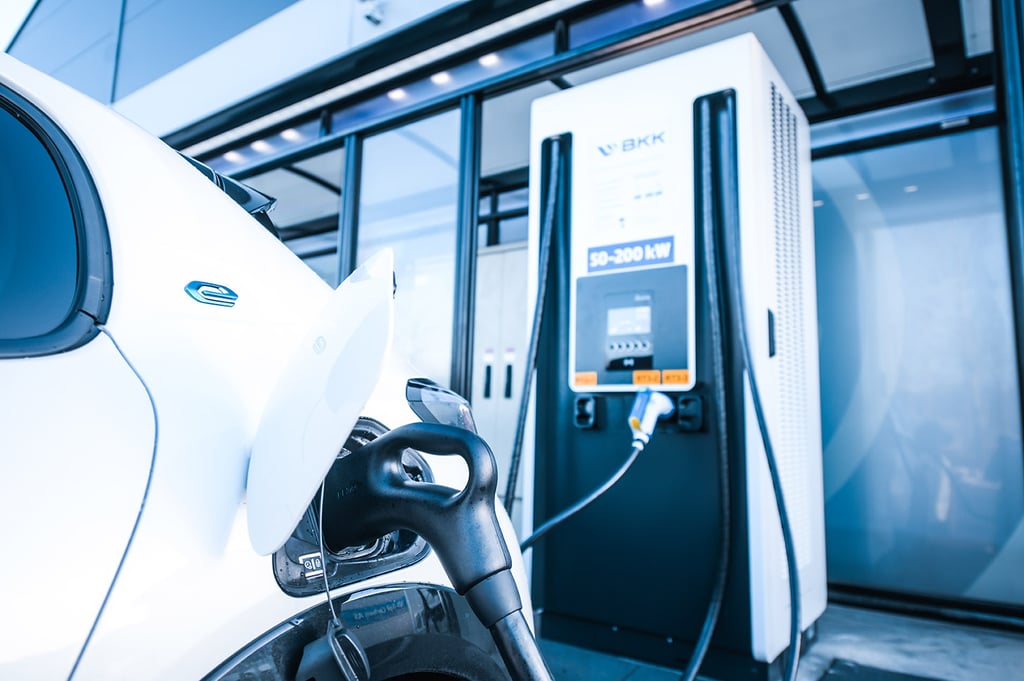 Solutions for electric car chargers
More and more electric cars are appearing on the streets, which is forcing the development of infrastructure to move such vehicles. Its key element is chargers, which come in the form of devices of heterogeneous dimensions, allowing them to be installed in various locations, including, for example, shopping center parking lots.
More and more points with electric car chargers are appearing in public spaces, consisting of at least a few "dispensers" that resemble their traditional gas station counterparts. The most common implementations are LCD-TFT displays, which, provided they use clear interfaces, will be really easy to use. These are devices that are usually located outdoors, which means that the screens mounted in them will have to be adjusted, among other things. For variable light intensity. Optimal readability of content will be provided by models with a brightness of at least 1000 cd/m2 (although in some cases, such as sunny locations, it will be necessary to reach for variants of 1500 or 2500 cd/m2; moreover, they should be solutions with implemented highTNI technology, which protects liquid crystals from sunlight damage). Due to varying weather conditions, including exposure to extremely low and high temperatures, it is best to use models with the widest possible operating temperature range (at least -20~70°C), while, in particularly extreme conditions, the device itself should be equipped with components, such as heaters or fans, to ensure the right temperature for the electronics to work (this applies not only to screens!).
An alternative to "distributor" charging stations are compact devices designed for installation, for example, in the space of covered parking lots (also in public places such as shopping malls). They are best suited for small-sized monochrome OLED displays, which – thanks to their high contrast and wide viewing angles – will provide excellent readability of the presented content. What's more, their wide temperature ranges (defined in the range of -40 to 80°C) make their trouble-free operation possible in extremely low and high temperatures. Unisystem offers a wide range of monochrome OLED displays in sizes from 0.49″ to 5.5″, also in non-standard formats – such as square or round shapes.
In both cases, the ability to operate the devices by touch will be an undeniable convenience. It will therefore be necessary to combine the matrix with a touch sensor and protective glass. Moreover, given that the location of the device is a public space, it is worthwhile to introduce additional security features to protect the module from, for example, acts of vandalism. Increased durability will be provided by the use of a capacitive touch sensor, as well as several millimeters of protective glass.
In addition, an anti-shatter (AS) coating can be applied to the surface of the screen, which – once damage has occurred, such as from an intentional impact – will prevent the spread of glass shards. In this type of application, it will be necessary to protect the modules with screens from getting dust or water inside. A popular form of protecting electronics from contamination or flooding is to use enclosures with the appropriate level of waterproofing, which is determined by IP codes defined in PN-EN 60529.